TISSUES THAT SPEAK YOUR LANGUAGE
Your brand deserves to be seen and remembered, even in the smallest details. With Vsoft, you're not just showing your brand – you're making it into something people will always remember.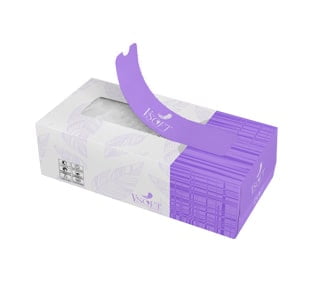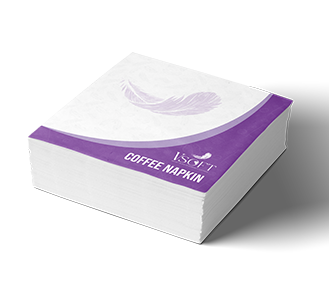 What is a
Private Label?
The private label on tissue products means a retailer gets its tissue products manufactured by a third party and sells them under its own brand name. The features, packaging, printing and everything else are as per the retailer's requirements. Private labelling is a popular strategy for many retailers, as it allows them to increase their revenue, have more control over the product, and command competitive prices.
Private labelling is like making your own version of a product without making it from scratch. This can be a smart strategy because you can focus on things like marketing, selling, and building your brand without worrying too much about making the product itself. Private labelling extends beyond traditional retail spaces. It can be used in a wide range of businesses, adding to the customer experience and brand recognition. Restaurants imprint their logos on tissue boxes, forging a sense of emotional attachment between diners and the restaurant. Other companies can also use private-label tissue products, not only for practical reasons but also as an extension of their branding efforts. It offers a creative platform for companies to use tissue products for promotional activities, aligning them with their branding strategies.
How we develop
your Private Label
At Vsoft, we take pride in our converting unit that manufactures high-quality tissues, making sure they are soft, delicate, reliable and absorbent. It's not just about how our tissues feel; it's about the experience they provide as we understand that our products become a part of people's daily lives, offering comfort and care. This realisation fuels our commitment to quality – we want our tissues to be synonymous with reliability, offering a moment of luxury in life's simplest moments.
Vsoft's commitment to quality extends beyond just the tissues themselves – our printing services are also held to the same high standards, guaranteeing impressive and crisp results. Whether it's adding an elegant brand design or a brand logo, our printing team deals with every detail very carefully. We approach the designs with creativity and strategy, as they serve as a bridge to connect your brand with your audience. The designs are thoughtfully created so that the final product not only looks appealing but also conveys the brand message. Our reputation for excellence and dedication to quality make us a preferred choice in the industry, providing customers with quality tissues and reliable private labelling services.
PACKAGING FEATURES
Redefining Quality, Protection & Aesthetics.
HIGH QUALITY
Our products are high quality, absorbent and incredibly soft, making them a real treat to use.

FLEXIBILITY
Our clients can select designs, themes, and styles that align with their brand's identity and preferences.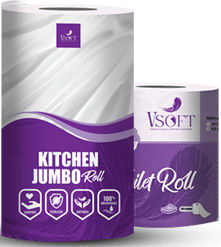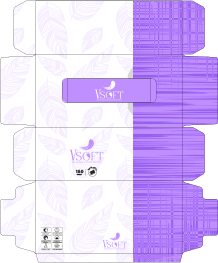 CUSTOMER FOCUSED
Our private labelling services represent your brand in such a way that it is forever remembered and cherished.
STATE OF THE ART
Our modern converting facility ensures fast and efficient processing and shipment of orders.